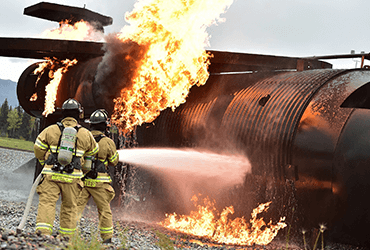 Courtesy Risk Management Advisory Service forms the hallmark of PRUDENCE profile and is highly appreciated by our clients. Holistic and pragmatic advise is provided by our professional team to our clients on following aspects from an Insurance and Loss Control Management perspective.
Risk Identification and Appraisal
Risk Analysis
Risk Evaluation
Risk Avoidance
Risk Prevention and Control
Risk Transfer (both financial and non-financial risk transfers) Such value added services include
Conducting details Risk Appraisal Survey of our client's facility to appraise physical hazards and activity risk exposures. The findings and risk improvement recommendations are lucidly incorporated and provided to our client in form of Risk Management Report which is of immense help and provides a professional and external insight into client's operations. Such report is also of value added assistance in providing comprehensive insight into our client's operations to the Insurance Companies while inviting competitive quotes.
Provide guidance to our client' right from drawing board stage of construction of facility to ensure that the site construction and protection is as per international safety standards such as NFPA (National Fire Protection Association, USA), BS etc.
Advise on warehouse and plant safety management issues from an insurance and loss control management perspectives.
Advise on safe warehouse planning, storage systems, procedures, practices and space management from loss prevention and control perspectives.
Advise on safe electrical fittings and wirings for warehousing and industrial risks.
Provide insight into international standards on Fire detection, prevention and control like fire detectors, alarms, hydrant and sprinkler systems, special fire extinguishing systems, their maintenance program and schedule.
Advise on housekeeping and human element safety aspects including various permit systems, especially Hot Work Permits.
Advise on Data Security, Protection and Back-up procedures basically from Fire loss and Insurance perspectives.
Advise on Insurance, Indemnification, Liability and Hold-harmless contractual provisions from insurance perspectives.
Advise on designing, implementing and updating Emergency Response Plans, Crises Management Plans, Disaster Management Plans and Business Continuity Management Plans.