Cargo insurance & risk management services
---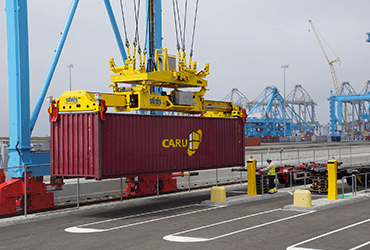 Designing apt Marine Cargo Open Cover program for clients based on cargo shipment management, transit turnover and INCOTERMS.
Design and arrange apt inbuilt 'Stock Throughput Cover' for clients with special cargo warehousing and distribution requirements.
Advise on proper Vessel Selection based on its classification, registration, deployment, management and age status. This is very crucial to prevent risk of deploying overage or unclassed vessels which may hamper recovery prospects of claim from the Insurance Company and in some cases even the carrier. Also, compliance with such advise on proper vessel selection avoids payment of Vessel Overage Extra premium under cargo insurance which may be as high as 10 times of your basic marine cargo insurance premium.
Advise on selection of apt and adequate 'Per Bottom / Per Sending' and 'Per Location' limits under Marine Cargo Open Cover
Advise on 'Shipment Scheduling', 'Ship Movement Tracking' and 'Accumulation Risk Control' to facilitate appraisal, monitoring and control of cargo risk exposures.
Advise on ensuring aptness of Contract of Affreightment, especially where Charter Party Agreements and Multimodal Contracts of Carriage are involved.
Advise on cargo packing, packaging, palletizing, unitizing and containerization issues to prevent and control losses, damages, pilferage and cargo frauds.
Facilitate Pre-shipment Surveys, Supervisory Loading and Discharge Surveys for high valued consignments, over dimension cargo and where client is experiencing frequent losses due to pilferage, compression damage and shortages.
Render regular value-added advise on prevention and control of cargo losses and frauds.
Advise on proper compliance with Letter of Credit requirements for Cargo Insurance to ensure smooth processing of LC related cargo shipments.
Advise on apt selection of INCOTERMS and corresponding cargo insurance protection as may be required especially based on the country(ies) our client trades with.
Advise and update our clients on cargo insurance regulatory requirements of various countries our clients trade with to ensure proper legal compliance.
Ensure timely processing and delivery of Cargo Insurance Policies and Certificates in line with client's documentary requirements
Ensure timely and close coordination with Insurance Companies, Surveyors and Loss Adjusters to ensure that our client's cargo claim is timely surveyed, processed and finalized as per policy terms and conditions.
Conducting regular Customer Education Workshops and Seminars on Cargo Insurance Cover and Claims Management, LC Compliance Issues, INCOTERMS etc. to clients to foster comprehensive knowledge on the issues of concern and ensure smooth compliance of procedural formalities at the time of any claim.